What do we offer citizens?
The citizens' forum in Würzburg
Invited are all citizens who are interested in contributing to research projects of the Department of General Practice (University Hospital Würzburg) within the scope of our citizens' forum.

We want to discuss all of the important steps necessary for different projects and studies. These can be for example designing information material, possible obstacles in conducting the study as well as your ideas for processing, publishing and implementing the project's results.
Three to four times per year there will be a two-hour meeting in the Department of General Practice. For that, you will receive an expense allowance.
Have we managed to spark your interest? Then please do not hesitate to contact Ms Englert or Mr Kretzschmann via phone, mail or postally.
The citizens' advisory board in Erlangen
The Citizens' Advisory Board is an exchange platform for citizens and scientists and invites them to talk to each other, to discuss general practice research and, if desired, to get actively involved in research projects.
We want to discuss all steps in projects and studies with you. We are interested in your view on our research ideas, your opinion on study materials and your feedback on the implementation of research results. Attendance is free of charge.
People aged 18 and over who are interested in research and general practice and who feel like contributing their experience and opinion to a citizens' advisory board are invited. There is no special previous knowledge or experience is necessary.
The Citizens' Advisory Board meets about three times a year. The meetings take place in person or digitally and focus on different topics.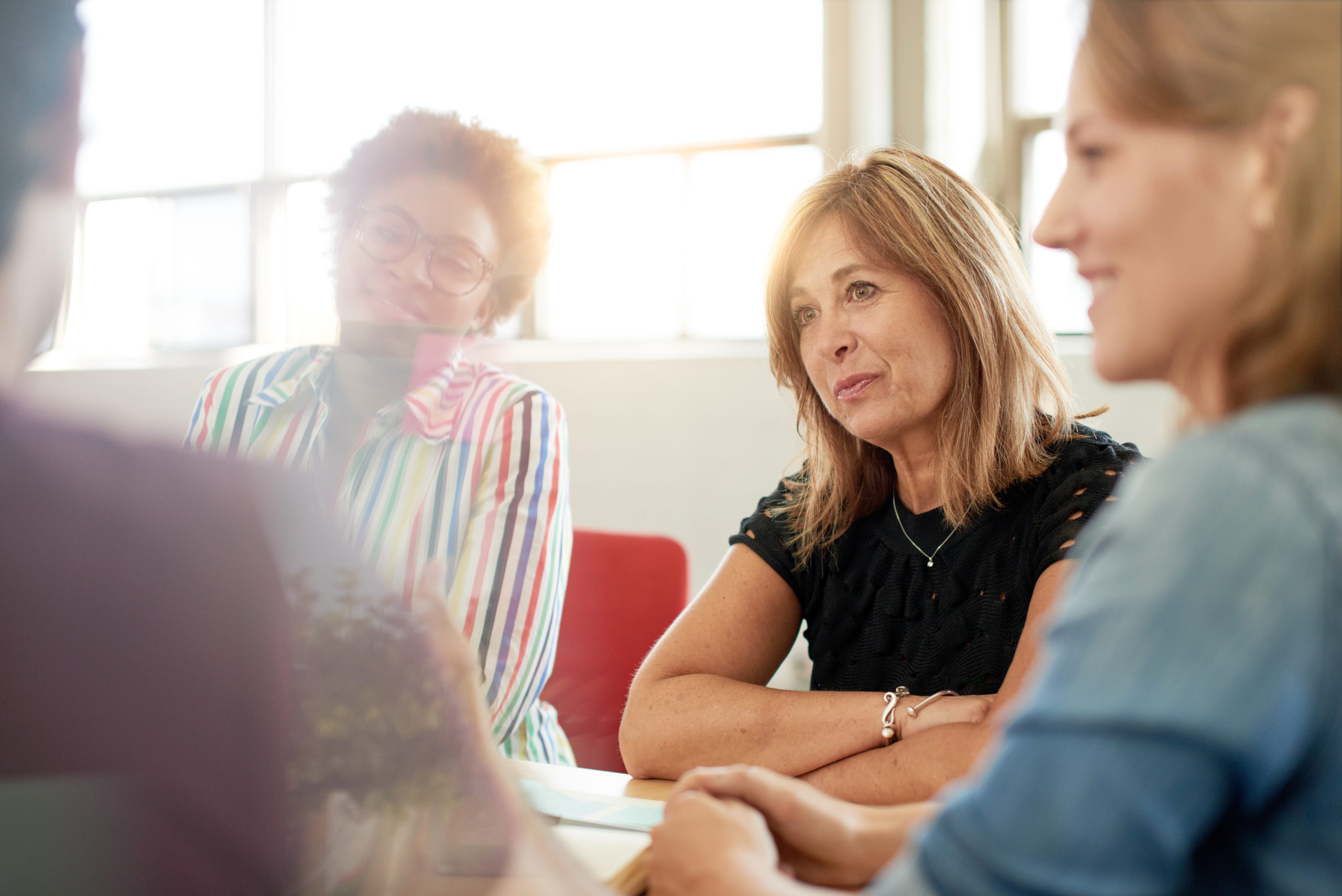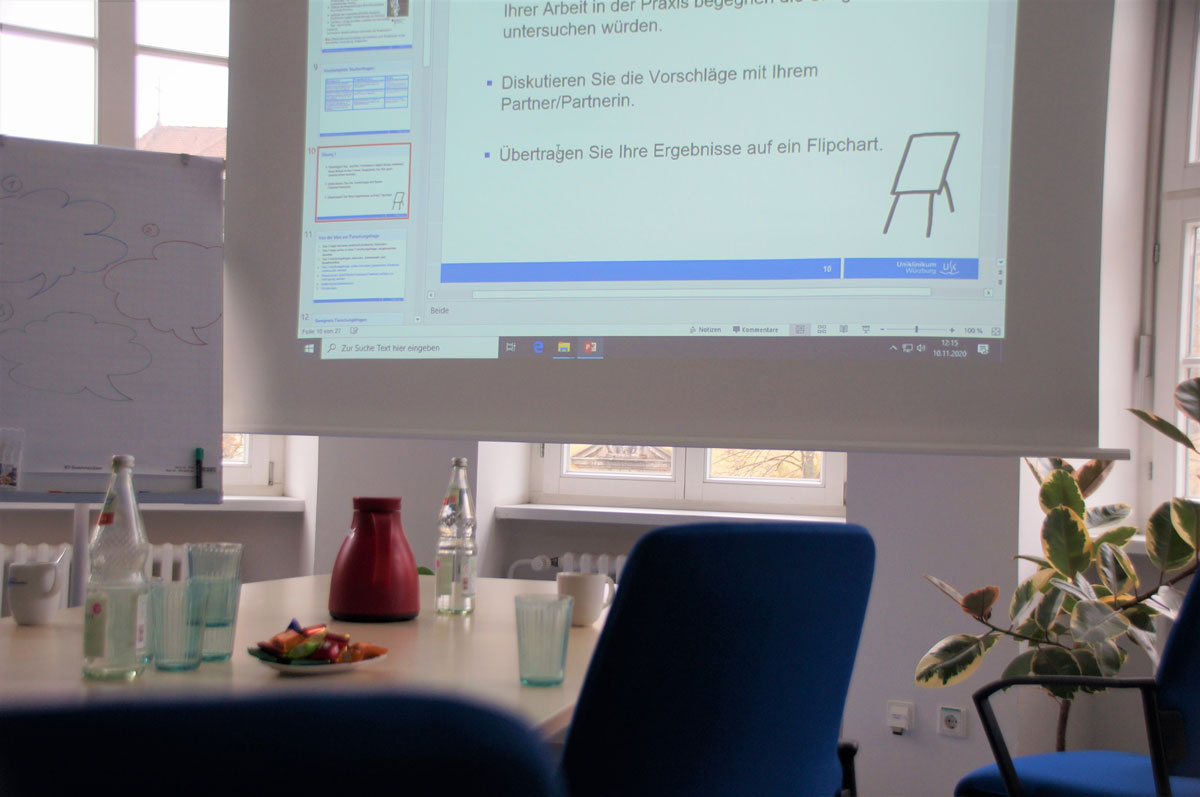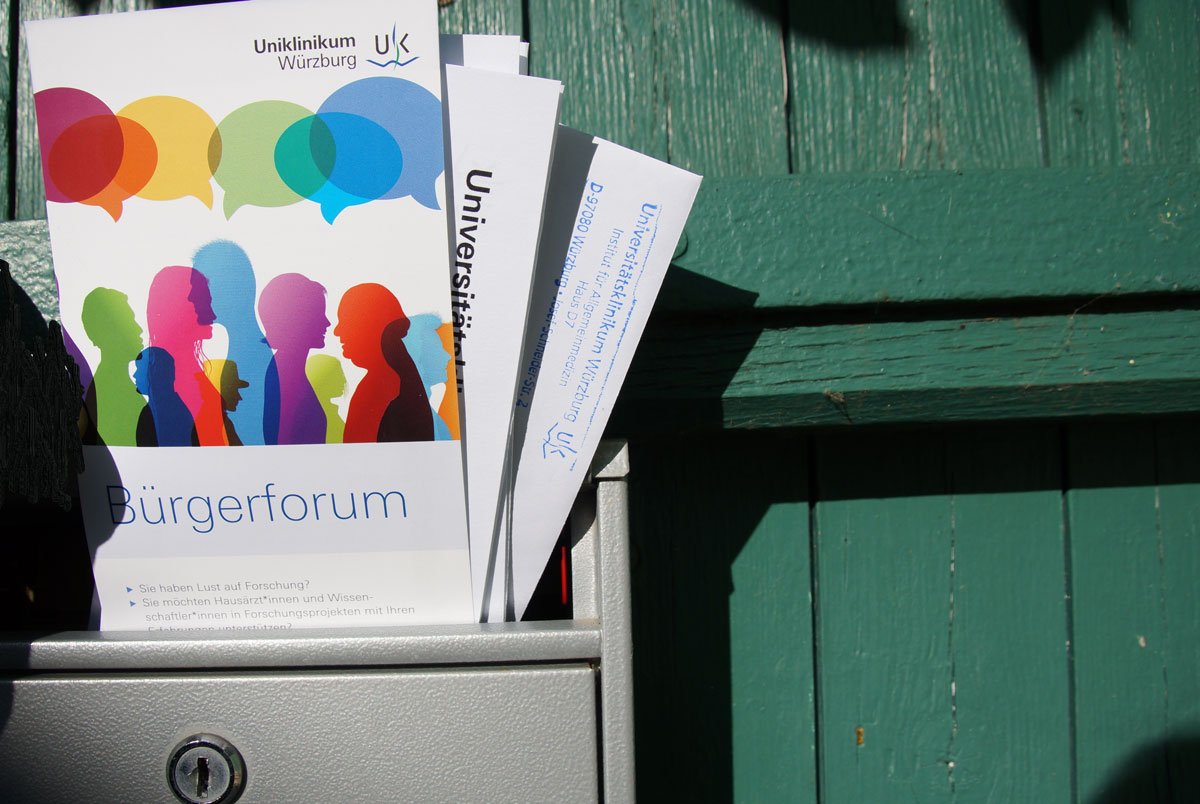 Think Tank
Citizens can also develop and implement their own research ideas within the scope of the regional workshop for ideas. Together with general practitioners, medical assistants and scientific trainees they can work on specific research projects – from the practice and for the practice.
---
Please choose your regional contact person.